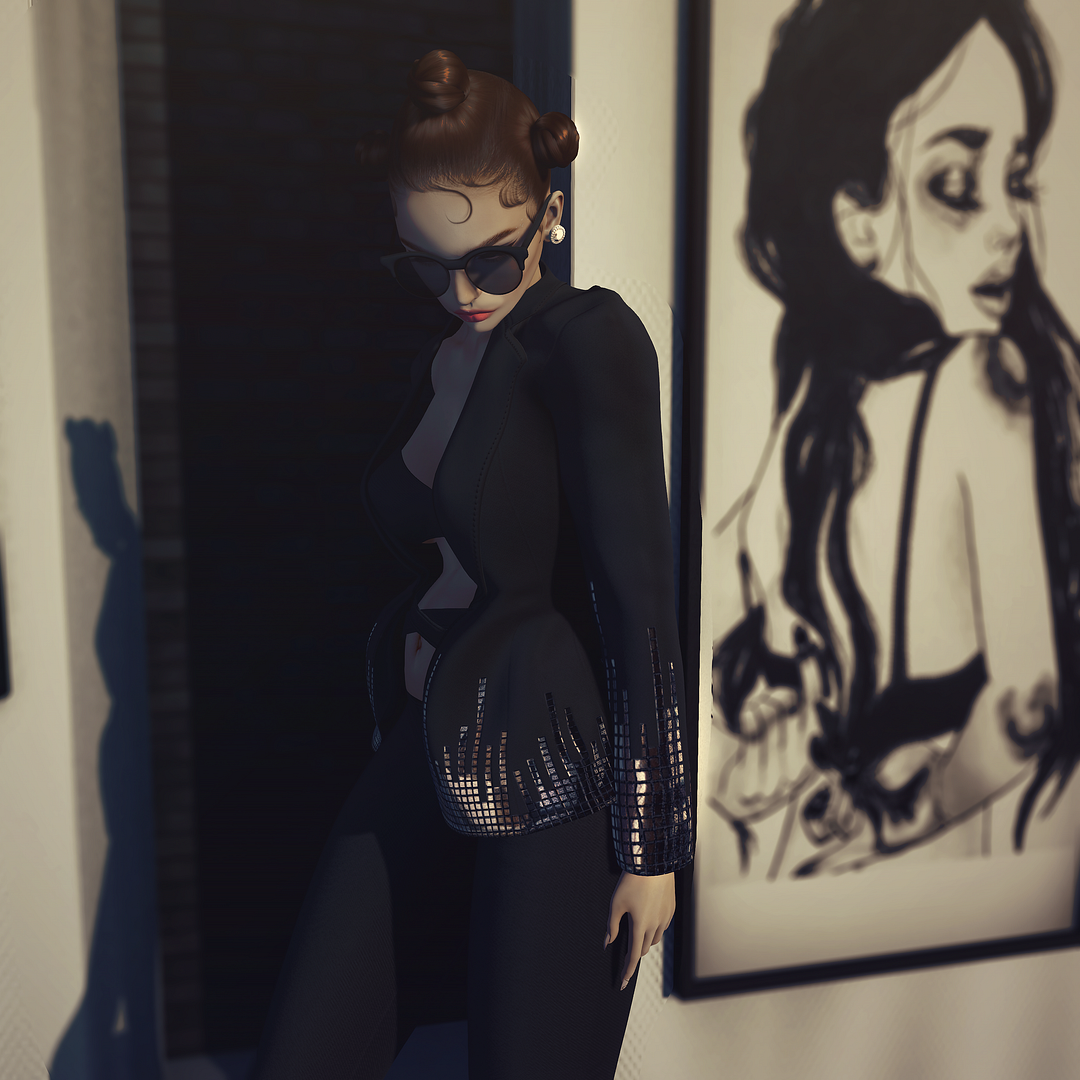 This week, my blog took a bit of light inspiration from Fashion Week. It is the epicenter of creativity; You can see a designer's passions and emotions. It was a wonderful melting pot of ideas, creativity, fashion and style. But to understand fashion, one just has to read a quote from Chanel "Fashion is not something that exists in dresses only. Fashion is in the sky, in the street, fashion has to do with ideas, the way we live, what is happening." Here's to us all being fashionable beings!


CREDITS
–Lelutka| Raven
–the Skinnery| Brita- honey BBH
–S.E| FAIRY FOUNTAIN D.BROWN 05
–S.E| FAIRY FOUNTAIN MESH BUN D.BROWN 05
–Dotty's Secret| Cheek Contour [BLENDED][2]
–EQUAL| – Rose Nails
–Dernier| "Alana" Blazer – Black
–Dernier| "Alana" Pantashoes – Black
–Dernier} "Alana" Top – Black
-[Fetch] Tyr Sunglasses
-[POM] Blaith Diamond (Silver)
–K&S| Art gallery- Backdrop
Poses by LOEL and Others

TAGS
Lelutka, the Skinnery, Studio Exposure, Dotty's Secret, EQUAL, Dernier, Fetch, POM, K&S, OH!