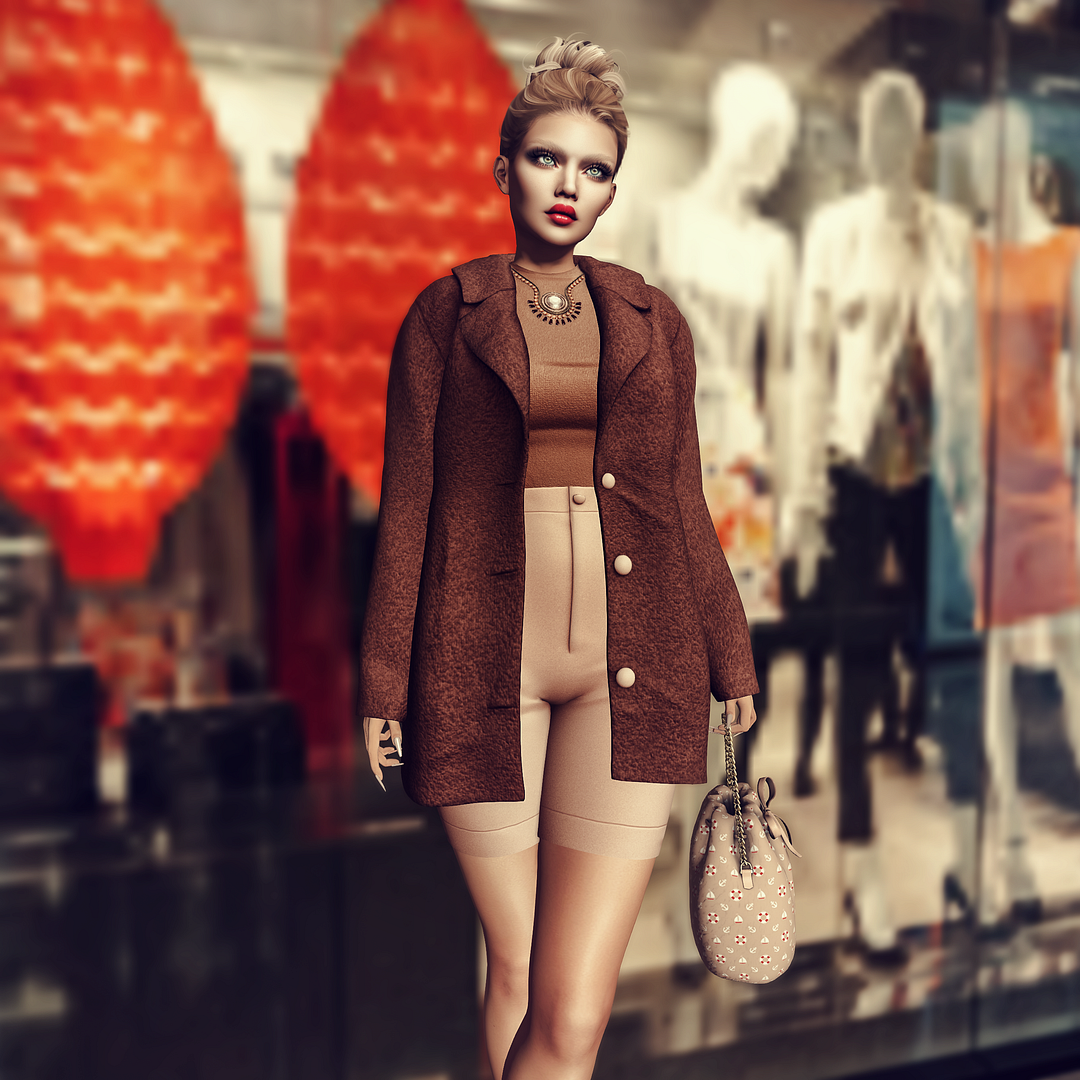 Credits
**Sponsors
West End – Stillness Pose
*These are sold by packs: Bento Static Poses, Soft Breather Animation, Deep Breather Animation, Minimal Movement Animations. Mirrors included when available. Ready to install to AO Huds or Still huds. — — At Cosmopolitan 

MY BAGS -My Banus
*MY BAGS by Mila Blauvelt has joined the Sail Into Summer sales and hunt event! For this, My Banus is the bag MY BAGS chose for this event, with a special cost of 99L $ in various colors. There is also a hunt of 1L $ that they have to look for in the store.
BODY
Not Found – Nik Hairbase dark blonde
YS&YS Kaylee T02 Lips 01 – BOM (Lelutka)
YS&YS Kaylee T02 Blonde Brows – BOM (Only Face Lelutka)
LeLUTKA Head – Nova.1.0
Maitreya Mesh Body – Lara V5.0
[ west end ] Shapes – Ada (Lelutka Nova Evolution)
GEAR
MY BAGS by Mila Blauvelt – My Banus Cream
(Kunglers) – Greice necklace – Garnet
DOUX – Selena Hairstyle
MOWIE – "Elaz" Coat @Kustom 9
MOWIE – "Elaz" Shorts @Kustom 9
MOWIE – "Elaz" Top @Kustom 9
ADDONS
Backdrop City -Shopping Scene
West End -Stillness pose
TAGS
My Bags, West End, Not Found, YS&YS, Lelutka, Maitreya, Kunglers, Doux, Mowie, Backdrop City